Hey There!
This is one of those words that I think often gets overlooked.. at least that is how it was for me. Since I started my entrepreneurial journey I have been a person of personal development and building a relationship with God, but as I started to want growth in certain areas of my life.. this word became the inevitable and I had to face the reality that no matter how nice of a person you are.. you too may be harboring unforgiveness.
The more I study forgiveness.. the most I see evidence of how much it can linger if you do not know where to cut the roots. I thought because it was in the past that I had forgiven that person or even myself, but forgiving taking a real effort and will and has nothing to do with your feelings… When I was growing up I never wanted to say sorry and my excuse was "I don't feel it" and I think a lot of us today might still feel that way. We might even feel that holding onto unforgiveness hurts the other person so we keep a conscious thought of " So I won't speak to them anymore" "So I will not see them again" and etc, but the only person we hurt is ourselves plus it takes too much energy from us. We are spiritual beings having a human experience meaning.. things can become attached to our souls and we wouldn't even know it.
Today, I want to shed light on the power of forgiveness, causes and roots, some ways it may be lingering, and some quick steps you can consciously take to free and forgive others and if applicable, free and forgive yourself.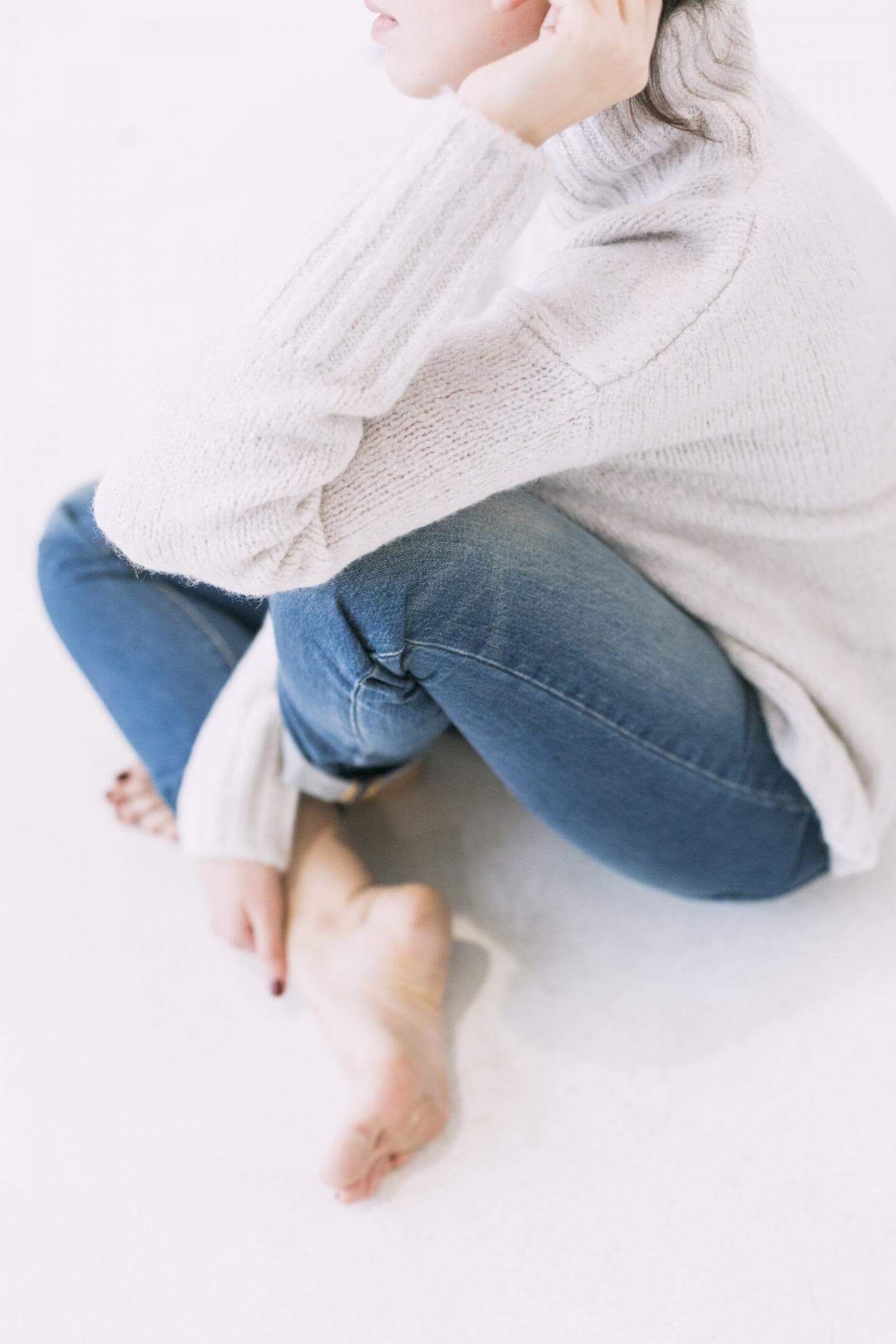 The Power Of Forgiveness
In all fairness (because I like definitions) let's take a look at what forgiveness means and some evidence of it. It is the voluntary act of spiritually freeing someone who has offended us or hurt us. It means no longer holding anything against that person (or yourself)– we see it as canceling, pardoning any outstanding spiritual, mental, emotional or physical debt the individual owes us.
Unforgiveness however is a stance of resentment or bitterness toward someone due to a wrong the person committed. If we do not immediately deal with lack of forgiveness, it can become a spiritual stronghold from which well need to be delivered from. Unforgiveness IS rebellion against God and it is simple as to WHY. If God is God and He is quick to forgive us such as in scripture says: 1 John 1:9 – If we confess our sins, he is faithful and just to forgive us our sins and to cleanse us from all unrighteousness. or even Micah 7:19 He will turn again, he will have compassion upon us; he will subdue our iniquities; and thou wilt cast all their sins into the depths of the sea.
Then who are we to hold unforgiveness? When we do not forgive others we make ourselves greater than God AND we allow this sin to silently take over our lives.
On the other side of it, forgiveness allows life and the life of God to flow to us, while unforgiveness restrains it.
Causes or Roots of Unforgiveness
Refusing to Release an Offense
Not letting go of an offense is the main root of unforgiveness. The unforgiving person operates from a spiritual stronghold, so that almost everything he does is not tainted by the offense or is cultivated by it. This is where I notice we decide how to act around someone or what to say around them or even often about them. We especially hear about it in the relationship world where someone will say "I once was betrayed so I will never give my heart to another person." *raise your hand if your guilty of this (I know I am)*
SO NOW this is what happens because that person has unresolved unforgiveness. It could be days, months, even years, but the actions will come to be filled with unforgivness and they may even view every relationship with bitterness and suspicion. We might even take it another step and close ourselves off from people, not feeling it is worth the risk to give of ourselves to others. Sadly, this produces walled off hearts. (This has happened to me and even at one point with my own mother)
2. Being Spiritually Immature
You must have a degree of spiritual maturity to truly forgive a person especially when the offense is real and the anger is justified. When we do not forgive we display spiritual and emotional immaturity and not the love of God (See 1 Corinthians 13). Having maturity means you understand that you MUST go above what you feel in order to forgive someone for the sake of your own well being. It takes strength to do that and I applaud you for doing it.
3. Being Selfish or Self-Centered
Every sin we will ever commit stems from the egocentric self, and unforgiveness is clear evidence of the dominance of our fleshly nature. We might find ourselves justifying we "deserve" to feel this way or "This isn't fair"… which is why it is important to understand this and with emotional maturity realize that this can allow you to fall into self-pity or even victimhood and nothing good ever happens in those 2 areas.
All in all, today I want to bring to your attention that we ALL need forgiveness and that is why it is important to extend it to others. I am so grateful Jesus not only died for our sins but took that on His back so that we can be able to have the grace of forgiveness and get rid of rebellious natures.
Some Ways Unforgiveness May Be Lingering
It is hard to have faith
Now this here was a tough pill to swallow because I never connected the idea of having trouble having faith and unforgiveness as a result. God designed the heart to be a dwelling place of faith (Romans 10:9-10). When we unharbor unforgiveness we are unable to live by faith because we dwell way too much on our pain, bitterness, or even anger that unbelief gets overridden. The seat that faith is supposed to sit in now becomes the seat of pain. And we know that without faith it is impossible to please God (Hebrews 11:6).
2. It can lead to reproducing the same Offense
Have you ever heard of hurt people hurt people? This is a huge key in itself why it is important to heal and not hold onto any unforgiveness. Often, if not careful, we can even become like the people that hurt/offended us.
3. It can be the source of illness
I had heard this before, but after much research I have seen how this can be possible. Our bodies help and cater to us in daily activities. When we have unresolved conflicts we hold that within our body and as a result you get symptoms in your body .. but really it is your body wanting to fight off and defend itself against negativity that stems consistently from the mind or even through emotion(s) that comes with unforgiveness. The solution here is usually when unforgiveness is released and GOD rips out the root.. it is like instantly it will go away.
4. It can lead to eternal damnation
Plain and simple here.. if God forgives us we can forgive others because if we love God we should want to model how He conducts Himself so to not forgive isn't apart of His character.. meaning some people just feel the pain so strongly they will even want to die or kill themselves. In fact, some have preferred it that way and taking our own lives separates us from God if not forgiven for it before it is too late.
5. It Suppresses Our Purpose and Calling in God
MAN if I could put that in color I would… I never realized how much my own unforgivness was holding ME back. I was so full of fear, but when I got to the root.. it had to do with people and offense.
Unforgiveness can cause you to constantly live in the past and you continue to relive the same things over and over based on actions and these seem to always block our goals. For example, a project that should take a bit of time might even take years to complete or it never gets done.
Some adults function at the emotional maturity of a child because though something happened years ago.. they still are stuck at that point. Their emotional stagnancy keeps them in the same emotional position and from progressing.. not ever fulfilling their life's purpose.
Steps To Forgiving From The Heart
I have often heard and even said it at some point "forgiving is too hard". Now I understand that your WILLINGNESS must be greater than your want to not forgive. If you don't forgive you risk staying oppressed, estranged from being around people, financially unstable, sick, or even vulnerable to an early death.
Forgiveness then isn't an emotion but rather a decision we all must make.
Recognize your need to forgive
Don't decieve yourself over telling people you do not feel pain. If you continue that way you will end up trapping yourself to the place of initial offense.
Don't think you've forgiven someone if when someone brings up someone's name and you still feel the same pain and cannot stand to hear their name.
Don't wait for "time" to heal because it will not happen. You must be intentional
DO acknowledge how you feel and process it. Write it out if you need to and release those names over to God.
2. Submit to God and His Word
All foundational healing comes from God. There is a peace that comes from when we confess how we feel and simply give it to God and ask Him to fully heal us from the depths of our being. The person who offended you owes you very little compared to what you and I owed God when we asked Him to forgive our sins
3. Make an Intentional Decision To Forgive
Don't wait for your feelings to be ready. Tell God you desire to forgive the person and that you do forgive them.
4. Verbally SAY You Forgive The Person
"I Forgive _____________". Speak the person's name outloud! If it doesn't sound right or sincere the first time, do it again over and over until your heart obeys.
5. Ask God to Give You Supernatural Grace
Without God we are nothing. We do our part and God will be faithful to do His part. When we choose to forgive we open something amazing in the spiritual realm that allows God to play the bigger part and release you even instantly.
That is all I have today on forgiveness, but I pray it was value to you.
Follow this prayer for deliverance as a forgiver and know that as you pray it, amazing things will begin to happen.
"Dear God, I come to you recognizing my need to forgive. With all my heart, I repent for holding onto this unforgiveness for loner than I needed to. I freely submit to you and know that as you have forgiven me I must forgive others. Right now I make the decision to release and forgive: (put their names here and the offense the bore on you). I forgive all who have wronged me just like you have forgiven me.. I trust in your supernatural grace to enable me to fully forgive and release all who have offended me. I affirm I have forgiven them and that I have been forgiven. Thank you Lord.
In Jesus' name– Amen.
Now I pray for you:
I pray that Jesus tears out all roots of unforgivness from your heart. I now release the power of Christ's blood over you and His super natural grace and that you are healthy and free.
Thanks for reading!